As promised, I'm stealing an idea from another blog that I read and posting my favorite finds of the week. Hopefully you will enjoy some of my findings!
If you know me well, you know I am a tried and true, drug store cosmetic buyer. I use Covergirl and anything else that goes on sale. The only true dedication I have is that I buy the same kind of lipstick (Loreal) and even that is cheap compared to the mall. Truth be told, I have NEVER purchased cosmetics at a department store. Yep, I'm cheap.
I LOVE this item! I don't care how much it costs, it is incredible and I use it every single day. This vitamin-rich primer visually diminishes fine lines and pores, creating a canvas for flawless makeup application. Even if you don't use foundations, it would still be helpful!
Oh man, we are ADDICTED to Cuties in my house this time of year. Little guy has to eat at least 8 a day! I am constantly stopping by our bowl and grabbing one. These little clementine mandarin oranges are to die for and are so flippin' yummy and easy to peel! Plus you don't feel bad about having extra since it's fruit!
Little guy loves that I keep an entire bowl full of them sitting right on my breakfast bar at all times so he can be totally independent and get as many as he wants. I love that he will eat this healthy snack!
Yeah, this is a complete MUST for me. Since I'm not Barbie thin with no body fat, I have stuff that "rubs" when I run. Be it the nasty junk that hangs over my sports bra under my arm or the upper, inner thigh area, I plaster Body Glide all over myself. It is awesome if you haven't tried it - non-greasy and smooth application. I've even put it on my feet! A huge must if you are ever running long distance!
Special note - you can actually apply this to chafed areas AFTER you run if you forgot to apply before and it helps the area HEAL. Amazing!
It's official. I have found quinoa. Oh my. I've tried a couple of recipes in the last week but I've pinned a million more I want to try. Here is my MUST try for this week. ANYTHING that resembles a crab cake has to be good in my book! These little patties just seem so yummy to me. Hubs is on the hook for another quinoa try!
Ingredients
2 1/2 cups cooked quinoa, room temperature
4 large eggs, beaten
1/2 teaspoon fine-grain sea salt
1/3 cup finely chopped fresh chives
1/3 cup freshly grated Parmesan or Gruyere cheese
3 cloves garlic, finely chopped
1 cup whole-grain bread crumbs, plus more if needed
1 tablespoon extra-virgin olive oil
Directions
Combine the quinoa, eggs, and salt in a medium bowl. Stir in the chives, onion, cheese, and garlic. Add the bread crumbs, stir, and let stand for a few minutes. Form mixture into twelve 1-inch thick patties. (Add more breadcrumbs if the mixture is too wet; add water if too dry.) Mixture can be kept covered in the refrigerator for up to 2 days.
Heat oil in a large, heavy skillet over medium-low heat. Working in batches, add patties, cover, and cook until bottoms are deeply browned, about 7 to 10 minutes. Increase heat to medium if there is no browning after 10 minutes and continue to cook until patties are browned. Flip patties with a spatula and cook the second sides until golden, about 7 minutes. Remove from skillet and cool on a wire rack. Repeat with remaining patties.
I love Nike quotes in general, especially those displaying strong women. I loved this one when I saw it this week. If we just get off our asses and work a little bit we will get the things we want!
I saw this wreath on Pinterest and loved everything about it.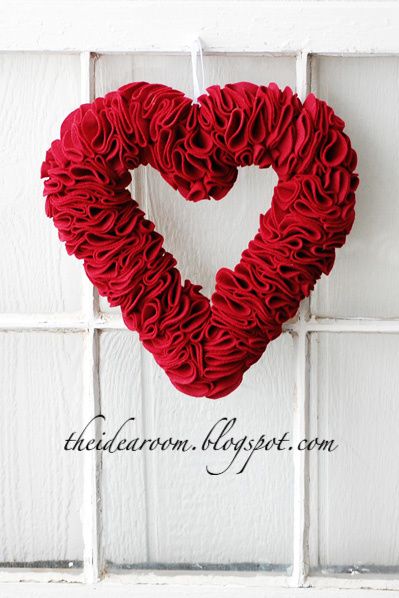 This wreath is so easy to make but can be a bit time consuming. My hubby was recently out-of-town on business. So, over a couple of evenings I was able to watch some chick flicks and put together this wreath.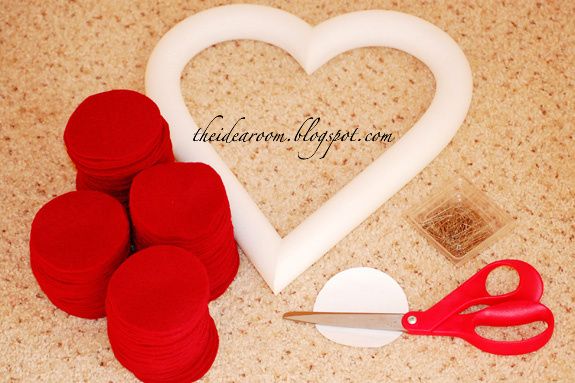 I bought my heart shaped foam wreath at JoAnn's (Michaels might have them too). It was $4 and I used my 40% off coupon. I also purchased 3/4 yard (off the bolt) of a nice "velvety" colored red felt. I also picked up a package of straight pins.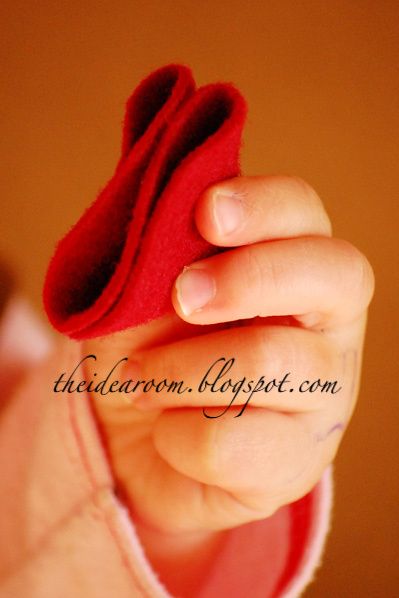 I used a cup from my cupboard to make a 3 inch circle template. Then I cut SEVERAL 3 inch circles out of the felt. No I did not count them. Then I took a circle and folded it in half to make a half circle and folded it in half again like my little assistant is demonstrating.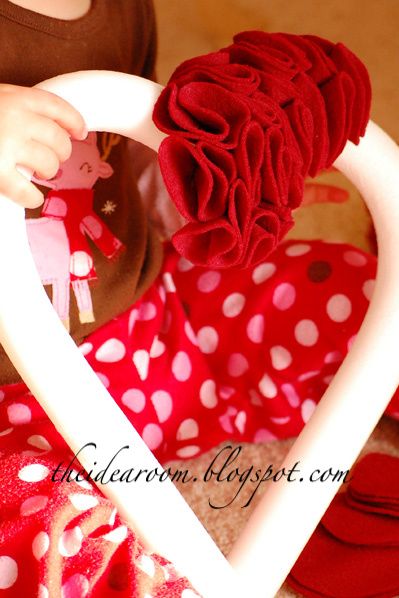 Then take a straight pin and pin it through the bottom of the point. Then stick the pin with the felt into the styrofoam. Continue doing this placing each folded circle close together filling in the spaces. Continue the process for the whole wreath.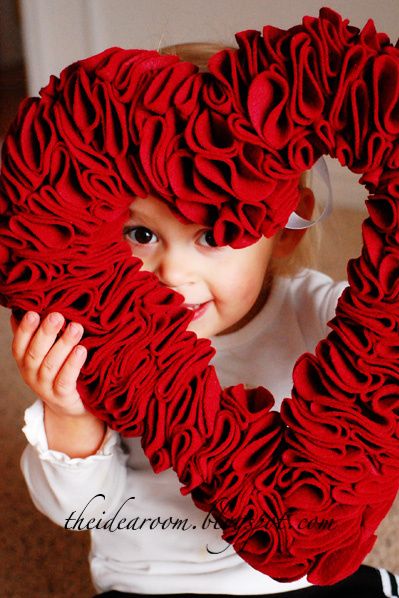 You will not need to do this on the back of the wreath. Then I took a piece of ribbon (about 8 inches) and folded it into a loop and pinned it several times into the back of the wreath to hang it from. I absolutely LOVE how it turned out!!
Love, love, love this! Yep, sometimes I can possess mean thoughts. This really only applies to one person that unfortunately has ties to my life. And for her, I mean every, single kind word of it. My momma always taught me not to hate people. :)
I'm a HUGE chocoholic, and one of the things I love about the fall in Missouri is our Firepit Friday nights with our neighbs. We ALWAYS have s'mores, so this just makes my heart smile! Gonna have to give this a shot on my cheat day next week!
7 whole graham crackers (1 cup finely crushed)
6 tablespoons butter, melted
4 bars (1.55 oz each) milk chocolate candy, divided
Preheat oven to 350 degrees F. Place graham crackers into a large resealable plastic bag. Finely crush into crumbs. Combine graham cracker crumbs, powdered sugar, and butter in a small bowl.
Place 1 tablespoon of crumb mixture in each cup of a mini muffin pan. Press crumbs to form shallow cups. Bake 4-5 minutes or until edges are bubbling. Meanwhile, break two of the candy bars into rectangles. Remove pan from oven; place one rectangle into each cup.
Cut marshmallows in half crosswise using shears dipped in cold water. Place one marshmallow half, cut-side down, into each cup. Return to oven 1-2 minutes or until marshmallows are slightly softened. Remove pans from oven to cooling rack; cool 15 minutes. Carefully remove cups from pan. Cool completely.
Break remaining candy bars and place in small microwavable bowl. Microwave on high 1 to 1 1/2 minutes or until melted and smooth, stirring every 20 seconds. Dip the top of each marshmallow in melted chocolate. Turn top-side up and let stand 40 to 60 minutes or until set. Makes 24 cups.
Note: Store the cups in a single layer in an airtight container for up to 1 week. Freezing is not recommended.
For a richer chocolate flavor, substitute dark chocolate candy bars for the milk chocolate.
Each cup has 100 calories and 6 g fat.
********************************************************************************
Happy

FRIDAY

readers! I hope some of my faves become your faves as well! :)